Four Seasons Signs Hotel in Osaka, Japan
9 min read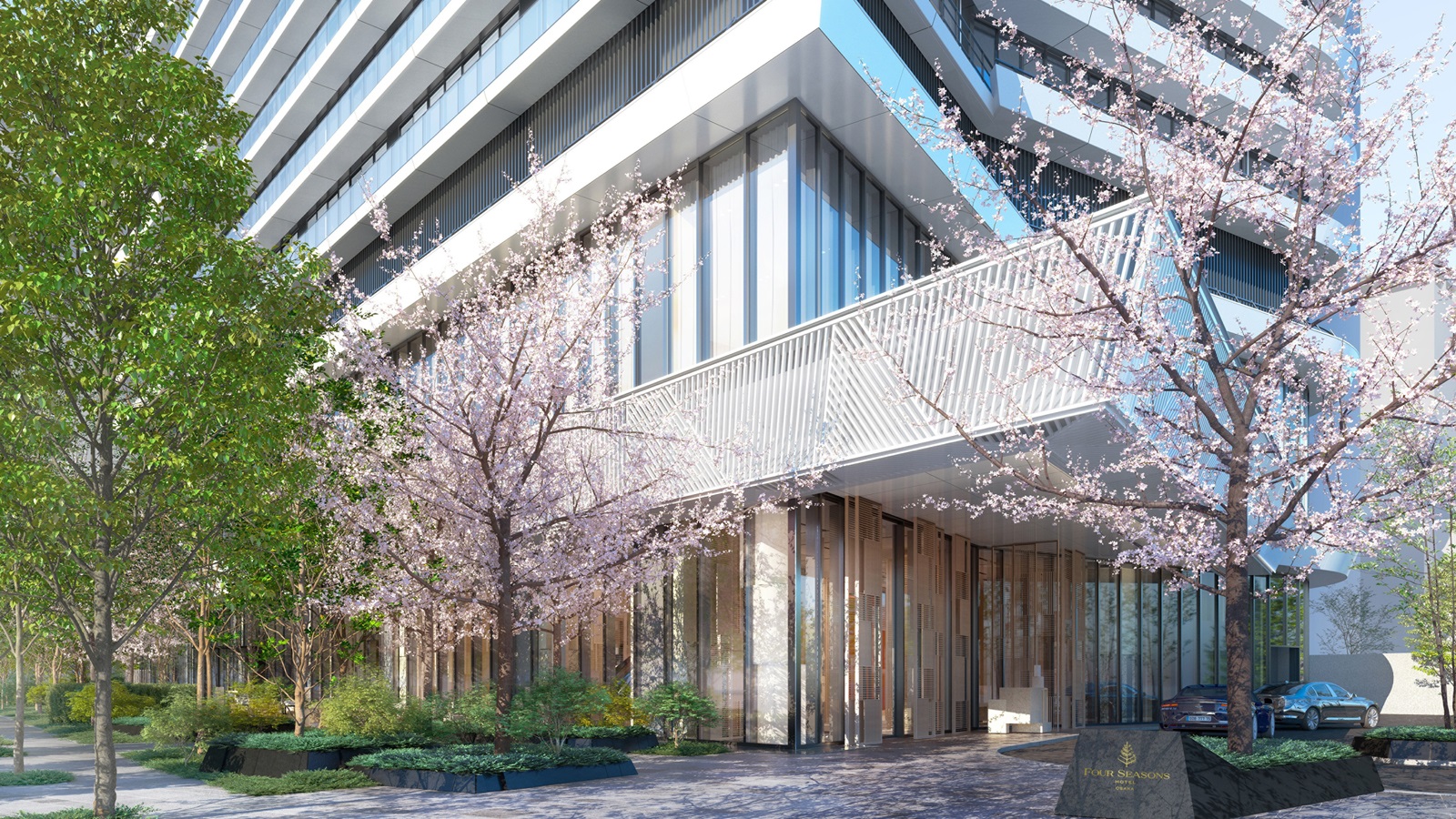 (09 Jun 2021)
Four Seasons has partnered with
Tokyo Tatemono and Hotel Properties Limited (HPL) to open a
brand-new Four Seasons hotel in Osaka, Japan.
The hotel will be housed in the One Dojima
Project, which began construction on 1 August 2020. The building
will be approximately 195 metres high (49 storeys) with a total
floor area of approximately 85,000 square metres (915,000 square
feet), making it one of the largest in Osaka.
The high-rise tower will feature residences by
Brillia, a meeting hall that serves as a base for tourism and
business, and the Four Seasons Hotel Osaka.
"We are honoured to expand our presence in Japan
with our long-time partners at HPL and with our new collaborators
at Tokyo Tatemono, whose vision for the One Dojima project will
create a new luxury lifestyle destination in Osaka," said John
Davison, President and Chief Executive Officer, Four Seasons
Hotels and Resorts. "We are proud to be part of the One Dojima
project with the upcoming Four Seasons Hotel Osaka, where our
guests will soon enjoy the beautiful atmosphere created by local
Japanese designers, along with the legendary Four Seasons service
that is renowned in Japan and around the world."
The 175-room Four Seasons Hotel Osaka is being designed by
interior designer Gwenael Nicolas of Curiosity, as
well as Shinichiro Ogata of Simplicity, and Yasuhiro Koichi of
Design Studio Spin. Nikken Sekkei, one of Japan's leading
architectural firms, has been appointed to design the entire
building. Otani, the master architect of Nikken Sekkei, has
created a graceful design that evokes the image of a sail.
Takenaka Corporation, which used to be headquartered in this area,
has been selected to construct the building.
"We appreciate the opportunity to partner with
Tokyo Tatemono, one of Japan's leading real estate companies, on
our investment in the One Dojima Project," said Ong Beng Seng,
Managing Director, Hotel Properties Limited. "We look forward to
combining the reputation, strength and network of Tokyo Tatemono
and Four Seasons Hotels and Resorts, a world-renowned hotel
management company, to create an iconic complex development
landmark in Osaka – a city that is attracting global attention."
Four Seasons Hotel Osaka will complement the
brand's existing properties in Japan, including Four Seasons Hotel
Tokyo at Marunouchi, Four Seasons Hotel Tokyo at Otemachi, Four
Seasons Hotel Kyoto, and the upcoming Four Seasons Resort Okinawa.
See latest
Travel Industry News,
Video
Interviews,
Podcasts
and other
news regarding:

Four Seasons,

Osaka,

Japan,

HPL.